Mario Golf joins the selection of Nintendo 64 games offered to Nintendo Switch Online subscribers + Additional Pack.
Nintendo Switch players with a Nintendo Online + Additional Pack subscription will be able to swing on the putting green Mario Golf starting April 15.
Mario Golf, the title that launched the series, joins the Nintendo 64 catalog of the Nintendo Switch Online + Additional Pack service on 04/15! pic.twitter.com/WMqus4IAS6

— Nintendo France (@NintendoFrance) April 7, 2022
After the first episode on Nintendo 64, the series of Mario Golf has been able to impose itself over the years, and had also been very well renewed with Mario Golf Super Rush, the last episode released on Switch last year. The retro episode of the series will then join Nintendo 64 games catalog offered in the Nintendo Subscription Additional Pack, bringing the total number of games offered to 14.
This version of the game released in 1999 brings together a cast of 18 characters, some of whom were created exclusively for this occasion, such as Plum.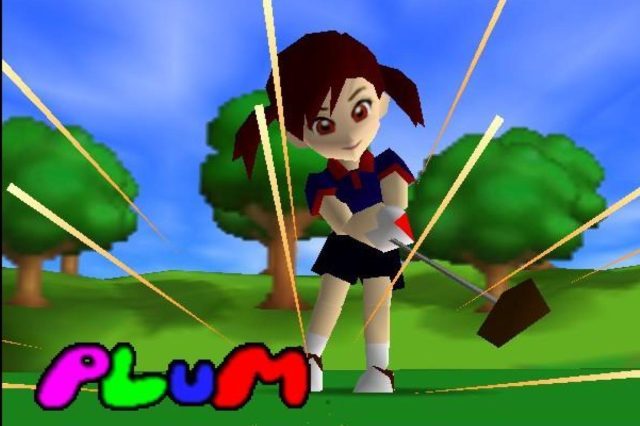 The Mushroom Kingdom version sports simulation also offers a total of 10 game modes to try on six different golf courses.
Regular additions and a varied catalog
The game selection of this successor to the Virtual Console is finally beginning to be provided and offers a varied retro gaming experience to satisfy those nostalgic for the Nintendo 64. This improvement is a pleasure to see after its difficult beginnings.
Last February, Majora's Mask, Zelda A favorite of many players joined the catalog, as March saw the arrival of a racing game from a franchise that few still have hope of finding on Nintendo Switch, F-Zero X.
Thus, the major titles of this platform are found almost all offered in the Nintendo Switch Online + Additional Pack subscription, cult games such as Banjo-Kazooie, Paper Mario, The Legend of Zelda: Ocarina of Time or Sin & Punishment.
As a reminder, the Nintendo Switch Online subscription + Additional Pack is offered at the price of 39€99 the year for an individual account and €69.99 for a family accountand does not only offer a selection of Nintendo 64 games, but also a Mega Drive catalog as well as the DLCs ofAnimal Crossing: New Horizons and Mario Kart 8.