Thing promised, thing due. Nothing has just announced the launch of the beta version of Nothing OS. Available on the Play Store, the project takes the form of an application launcher and makes you wait while waiting for a first Android smartphone.
Created by Carl Pei, one of the co-founders of OnePlus, the Nothing brand made some timid announcements a month ago. Its virtual event had not made it possible to discover a new product after the promising ear (1) launched last year. Instead, Nothing announced the arrival of a first smartphone called phone (1) for the summer, of which we still know very little. The event was also marked by the announcement of Nothing OS, an operating system based on Android which promises to offer an ecosystem "open and homogeneous". The brand intends to offer the "best of pure Android experience" and it goes through an application launcher.
Expected for April, this launcher is now available as a Beta version. It is available on the Google Play Store and is faithful to the spirit of the young brand. The application focuses on simplicity and brings the user closer to the AOSP (Android Open Source Project) experience, the basic version of the Android system. Nothing, however, brought its touch by customizing certain elements and adding a handful of options.
A simple app launcher, reserved for a few smartphones
To discover the interface imagined by Nothing, you must nevertheless have a compatible smartphone and they can be counted on the fingers of one hand. Indeed, only the Samsung Galaxy S21 and Galaxy S22 or Google Pixel 5 and Pixel 6 can install the application. In the future, Nothing promises that OnePlus models will be supported. To activate this app launcher, go to the smartphone settings to select Nothing OS as the default application.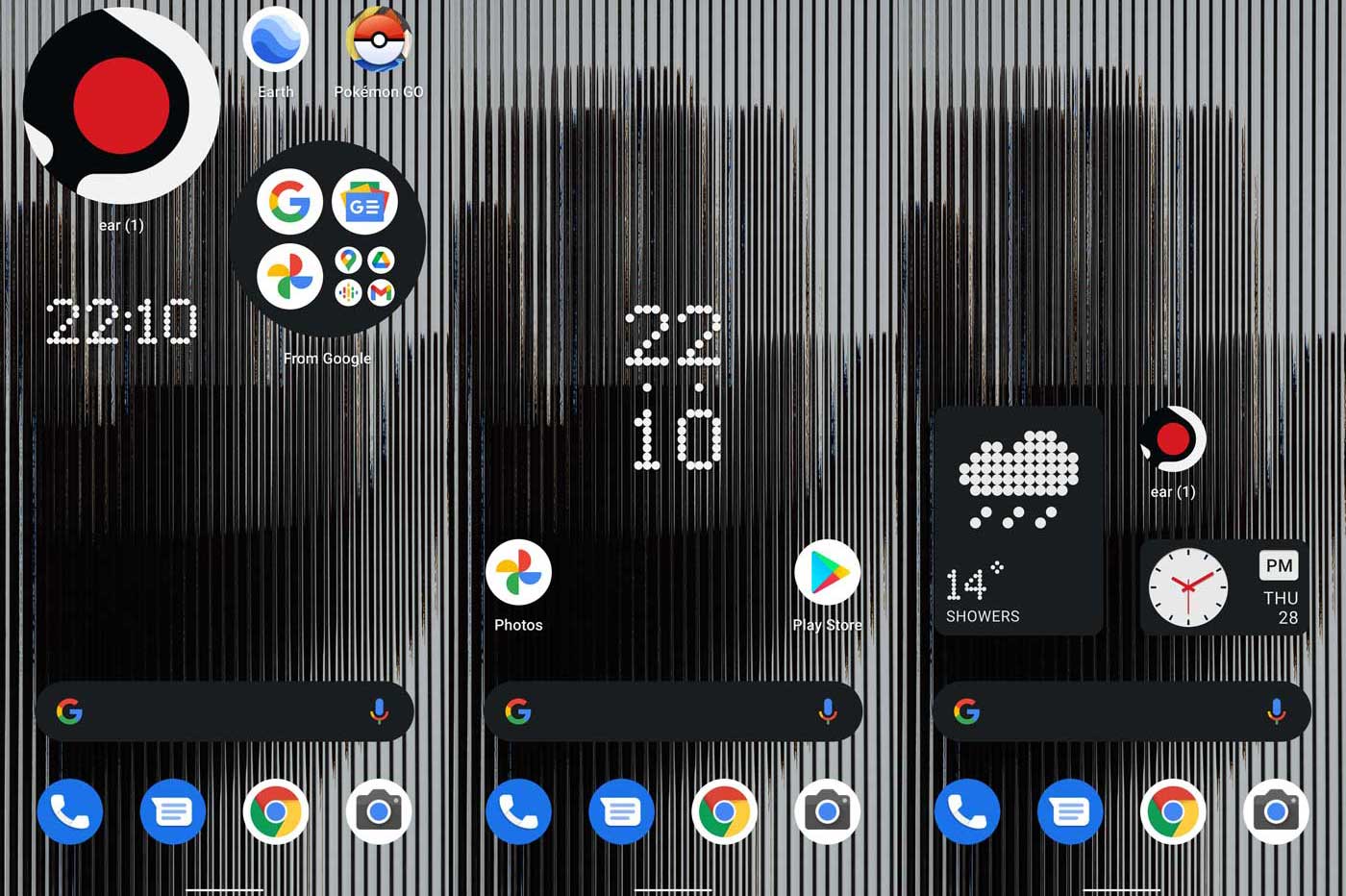 Meanwhile, Nothing evokes the presence of clock and house widgets to attract users. The application launcher also offers to enlarge its favorite applications or folders. On Android, there are many launchers and Nothing indicates wanting "to know your opinion to improve your experience of the OS". We will have to wait for the summer and the announcement of the phone (1) to get a clearer idea of ​​Nothing's ambitions. Remember that the young company benefits from the support of several big names in the field; including Tony Fadell (former Apple and inventor of the iPod) or Twitch co-founder Kevin Lin.
In March, Nothing raised an additional $70 million to expand its various projects.